Designed from the

ground
up
1.
2.
3.
4.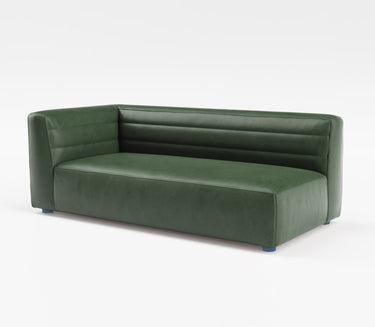 Sometimes your project requires a solution designed from scratch. That's where our custom program comes in.
From start to finish, we'll work with you to design and produce pieces specifically for your property.
And, our custom program comes with the level of service we offer as standard: mood boards, layouts, furniture blocks, takeoffs, and more.
Your very own
industrial
designers
We're designers and furniture specialists with decades of experience. We know how important trusted partnerships are to you. That's why you'll work with the same team member one-on-one from day one.
Speaking of which, here's a little about our process.
Weeks 1–2
Project needs analysis
Concepting
Moodboards
Material direction
Price estimates
Make decisions quickly and confidently
Custom and budget don't often go hand in hand. We're on a mission to change that. We'll work with you to hit your cost target.
Weeks 3–4
Time to play:
Color selections
Material options
Dimensions
Of course, we know durability is key and will recommend finishes that extend the life of your collection.
Dealing with inconsistent floor plans? We're able to produce different variants of your pieces to fit different space constraints.
Weeks 5+
Here's where your collection comes to life.
Sample production
We'll produce samples for review and work out the kinks until it all feels right.
Full production
Depending on the needs of your project, we have both domestic and overseas production capabilities.
We're installation
experts
We can deliver and install your pieces anywhere in North America with our dedicated team of skilled installers.
Industry-leading installation process:
Install walkthroughs & detailed planning
Minimal disruption
Extremely fast and efficient
Let's talk custom
Choose how you'd like to connect.
Contact us
Book a meeting
We offer in-depth but low-pressure meetings to discuss your project. Our experienced team is ready to meet you via video chat—camera optional.
Live chat
We staff our live chat with specialists that know their stuff. Detailed questions welcome.
Mon–Sat 9am–5pm CT
Call or text
You'll connect directly, no pesky menus.
Mon–Sat 9am–7pm
Call: (844) 420-1333
Text us
Email
Sometimes you just need to put it in writing.
We'll respond in ~8 hrs.
info@heyroomy.com